Warranty: 3months-1year
Model Number: 273
Usage: BOAT, Car, Electric Bicycle, E-car
Type: Gearless, Brushless dc motor
Torque: 350N.m
Construction: Permanent Magnet
Commutation: Brushless
Protect Feature: Waterproof
Speed(RPM): 500-1200RPM
Continuous Current(A): 290A
Efficiency: IE 4, 85~92%
Product Name: 8000W 96v 115kph electric car hub motor conversion kits
Voltage(V): 48V, 72V, 96V
Output Power(W): 8000W
Rim Size: 14inch & above wheel rim
Speed: 100KM/H @72V, 120KM/H @96V
Color: Black
Waterproof Grade: IP54
Certification: CCC, ce
Packaging Details: Carton Box
QS 273 8000W 96V 115kph electric car hub motor conversion kits with APT96600 controller
For 273 8000W V3 electric car hub Motor kit assembly, it could be used for high power electric car, which could be 72V 95KPH by 2wd, 100KPH by 4wd.
which could be 96V 115KPH by 2wd, 120KPH by 4wd.
e.g. Normal Car,
EV weight, approx 900kg+400kg
Tire: 195/55R15
Speed: continuous 95km/h @72V by 2wd, CZPT 100km/h when fully charged,
115km/h @96v by 2wd, CZPT 120km/h when fully charged
Climbing slope: 10.5°@1280kg by 2wd
Battery: 72V200Ah
Range: 200km
One set including below kits
1.2pc X QSMOTOR 273 8000W 273 50H V3 E-Car Hub Motor
2.2pc X APT96600 controller
3. 1pc X X8-E Speedometer
4. 1pc X 0-5V Electric Car Throttle Pedal
5.2pc X Disc
6.1pc X DNR gear switch
7.1pc X DC DC converter 72V
Key Features
1. Simplify to make a electric-car. Gearbox, transmission shaft, clutch are no need. Which save space.
2. It could be installed in wheels, and easy to be hybrid car.
3. Easily to make 4-wheel drive, which could spot turn.
4. Support regenerative braking
5. High efficiency: 85~92%
Product description
Item: QSMOTOR 8000W 273 V3 Electric Car Single Shaft In Wheel Hub Motor
SPEC
·Motor Type: BLDC Permanent Magnet Outer Rotor In-Wheel Hub Motor With Hall Sensor
·Brand: QS Motor,QSMOTOR
·Motor Design: Single axle without rim
·Matched Wheel: ≥14inch Car Wheel, PCD customizable, CB ≥60mm (PCD 5*112mm, CB60mm as default)
·Stator: Aluminum Core
·Rated Power: 8000W (19000kW CZPT in few seconds)
·Rated Voltage: 72V or 96V
·Speed: 930RPM no load, approx 95km/h@72V
1200RPM no load, approx 120km/h @96V
·kV: 12.5kV
·Max Torque: approx 350N.m
·Max Efficiency: approx 88%
·Continuous Battery Current: 120 A 72V, 132 A 96V
·Peak Battery Current: 200-250A 72V, 180A 96V
·Suggest CZPT Phase Current: 591A
·Thermic Probe: KTY83/122 (as default, optional)
·Working Temperature: 70-120℃ , CZPT 150 ℃
·Brake type: Car Disc brake, PCD 4*114.3mm, M12(as default)
·Dual Hall Set with waterproof connectors
·16mm² Cross Section of Phase Wire (not include insulation layer)
·Hall Sensor Phasing angle: 120 degree
·Waterproof Grade: IP65
·Color: Black
·N.W./G.W.: approx 23.0/24.7kg (TBD)
·Package Dimension: 43cm*43cm*43cm/piece
2. APT96600 600A Sine Wave Controller
It's special design for QS brushless motor controller for electric car hub mtor Conversion Kits, which can match with QS HUB MOTOR Rated Power 8000W.
Key Features
1). Very Easy connect
2). Can match with almost brushless DC motor
3). Quality Guarantee
4). Programmable
Generally SPEC
1. Programable, with Reverse function, support regenerative braking
2. Configurable battery voltage range, B+. Max operating range: 42V to 120V.
3. CZPT Phase Current: 600A.
2. Product Size: 346mm*148mm*76mm Net Weight: 5.9kg
4. Testing way: Hall sensor
5. CANBus is avaialbe for sample (cost will increase according to communication protocol )
6. Package Including: 1pc controller + 1pc GX16-10 to RS232 cable + 1pc Function harness
+1pc USB to RS232 Converter Cable (programming cable).
P.S.: The controller extremely suit for electric trycycle, mini e-car, in spide of the size.
For Software & Manual, please contact with us freely.
CAN protocol
CAN Bandrate 500kbps, CAN version 2.0B (standard protocol as default)
Different CAN ID for each controller(4wd)

3. X8-E 48-96V Programmable Electric Car Speedometer
Programmable
Rated Voltage: 48V-96V
Work voltage: 0-120V
With DNR, Time, driving distance, speed, voltage, electric quantity
Communication: Hall
PS. New 7.5inch TFT speedometer with CAN BUS is under developing.
4. 0-5V Electric Car Throttle Pedal
Throttle Pedal Hall type : JKH model (match with our motor & controller)
Input voltage: 5V
Output voltage: 0.8-4.2V
4 or 5 wires with switch
PS. Consider safety, we use 0.8-4.2V instead of 0-5V now.
5. Brake Disc
We offer brake disc to fit with motor, u could use original brake calipers.
PCD4*114.3mm
CB76mm
10mm thickness
Diameter: 258mm
6.DNR gear switch
Include D N R 3 gears
7.DC DC converter
72V to 12V, 25A
How to Recommend you suitable motors?
Firstly, To customize a suitable electric hub motor for your vehicle, could you please inform the points in below?
1. E-bike, E-scooter, E-tricycle or E-car?
2. Weight of vehicle with battery, loading weight (weight with load only)?
3. Tire model/diameter?
4. Rated voltage and wattage of motor, nominal speed/top speed, and climb angle or torque @ what speed?
5. Battery nominal voltage, CZPT voltage, capacity and vehicle range?
6. What's the drop-outs/rear fork width of your frame?
Within your details information, we could make assessment and calculation accordingly for your project
Company InformationAbout US
SIAECOSYS is an union of manufactories in electric driving industry, and belongs to HangZhou SIA Trading Co., Ltd that set from QS Factory in 2013 year.
Currently, more than 80 top factories join SIAECOSYS, and they are willing to provide customized products and service for international customers who has passion in e-scooter/tricycle/car industry.
SIAECOSYS focus on organizing member factories together to customize specific e-driving system solution and products for different requirements from customers in the world.
Nowadays, SIAECOSYS has more than 5000 customers from the world and more than 40 customers send inquiry every day.
SIAECOSYS has sale department, Technology department, Quality inspection department, general accounting department, purchase department and after-sale service department.
FAQQ1. Are you trader or manufacture?
A: We're manufacture.
Q2. How long is your production time?A: Generally, the production period is 12-14 working days(6 working days per week).
The specific delivery time depends on the items and the quantity of your order.Q3. How long is your warranty time?
A: For motor, the warranty time is 1 year and 3 months. For other parts, the warranty time is 1 year.
Q4. About Customs Clearance
For some special countries with strict customs for import, so pls. confirm it firstly to us that you have ability to do customs clearance, otherwise we will not take on heavy responsibilities for this issue, return money and goods are not support.
Special countries list:
Argentina, Brazil, Egypt, Turkey, Iran,Portugal,Romania, Kazakhstan, Ukraine, Yeman etc.
Some countries name not listed, the salesman will inform you in time if you placed the order online directly. Thank you for your understanding.
05. Does your products with CE certification?
Yes, our motor with Certification (CE, CCC), and our factory with certification of ISO9001, TS86949
Our Services
Dynamic Modeling of a Planetary Motor
A planetary gear motor consists of a series of gears rotating in perfect synchrony, allowing them to deliver torque in a higher output capacity than a spur gear motor. Unlike the planetary motor, spur gear motors are simpler to build and cost less, but they are better for applications requiring lower torque output. That is because each gear carries the entire load. The following are some key differences between the two types of gearmotors.
planetary gear system
A planetary gear transmission is a type of gear mechanism that transfers torque from one source to another, usually a rotary motion. Moreover, this type of gear transmission requires dynamic modeling to investigate its durability and reliability. Previous studies included both uncoupled and coupled meshing models for the analysis of planetary gear transmission. The combined model considers both the shaft structural stiffness and the bearing support stiffness. In some applications, the flexible planetary gear may affect the dynamic response of the system.
In a planetary gear device, the axial end surface of the cylindrical portion is rotatable relative to the separating plate. This mechanism retains lubricant. It is also capable of preventing foreign particles from entering the planetary gear system. A planetary gear device is a great choice if your planetary motor's speed is high. A high-quality planetary gear system can provide a superior performance than conventional systems.
A planetary gear system is a complex mechanism, involving three moving links that are connected to each other through joints. The sun gear acts as an input and the planet gears act as outputs. They rotate about their axes at a ratio determined by the number of teeth on each gear. The sun gear has 24 teeth, while the planet gears have three-quarters that ratio. This ratio makes a planetary motor extremely efficient.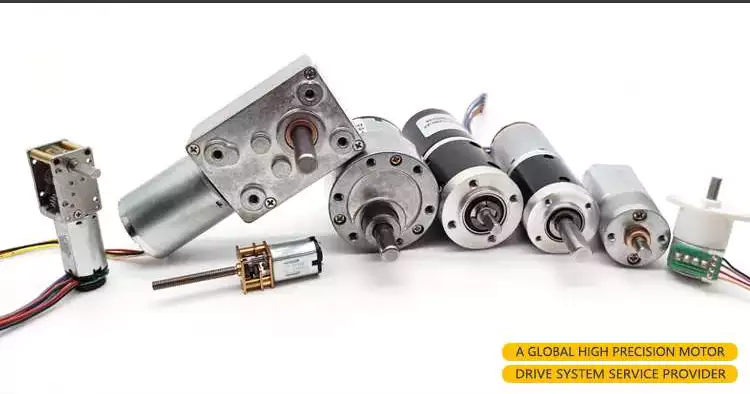 planetary gear train
To predict the free vibration response of a planetary motor gear train, it is essential to develop a mathematical model for the system. Previously, static and dynamic models were used to study the behavior of planetary motor gear trains. In this study, a dynamic model was developed to investigate the effects of key design parameters on the vibratory response. Key parameters for planetary gear transmissions include the structure stiffness and mesh stiffness, and the mass and location of the shaft and bearing supports.
The design of the planetary motor gear train consists of several stages that can run with variable input speeds. The design of the gear train enables the transmission of high torques by dividing the load across multiple planetary gears. In addition, the planetary gear train has multiple teeth which mesh simultaneously in operation. This design also allows for higher efficiency and transmittable torque. Here are some other advantages of planetary motor gear trains. All these advantages make planetary motor gear trains one of the most popular types of planetary motors.
The compact footprint of planetary gears allows for excellent heat dissipation. High speeds and sustained performances will require lubrication. This lubricant can also reduce noise and vibration. But if these characteristics are not desirable for your application, you can choose a different gear type. Alternatively, if you want to maintain high performance, a planetary motor gear train will be the best choice. So, what are the advantages of planetary motor gears?
planetary gear train with fixed carrier train ratio
The planetary gear train is a common type of transmission in various machines. Its main advantages are high efficiency, compactness, large transmission ratio, and power-to-weight ratio. This type of gear train is a combination of spur gears, single-helical gears, and herringbone gears. Herringbone planetary gears have lower axial force and high load carrying capacity. Herringbone planetary gears are commonly used in heavy machinery and transmissions of large vehicles.
To use a planetary gear train with a fixed carrier train ratio, the first and second planets must be in a carrier position. The first planet is rotated so that its teeth mesh with the sun's. The second planet, however, cannot rotate. It must be in a carrier position so that it can mesh with the sun. This requires a high degree of precision, so the planetary gear train is usually made of multiple sets. A little analysis will simplify this design.
The planetary gear train is made up of three components. The outer ring gear is supported by a ring gear. Each gear is positioned at a specific angle relative to one another. This allows the gears to rotate at a fixed rate while transferring the motion. This design is also popular in bicycles and other small vehicles. If the planetary gear train has several stages, multiple ring gears may be shared. A stationary ring gear is also used in pencil sharpener mechanisms. Planet gears are extended into cylindrical cutters. The ring gear is stationary and the planet gears rotate around a sun axis. In the case of this design, the outer ring gear will have a -3/2 planet gear ratio.


planetary gear train with zero helix angle
The torque distribution in a planetary gear is skewed, and this will drastically reduce the load carrying capacity of a needle bearing, and therefore the life of the bearing. To better understand how this can affect a gear train, we will examine two studies conducted on the load distribution of a planetary gear with a zero helix angle. The first study was done with a highly specialized program from the bearing manufacturer INA/FAG. The red line represents the load distribution along a needle roller in a zero helix gear, while the green line corresponds to the same distribution of loads in a 15 degree helix angle gear.
Another method for determining a gear's helix angle is to consider the ratio of the sun and planet gears. While the sun gear is normally on the input side, the planet gears are on the output side. The sun gear is stationary. The two gears are in engagement with a ring gear that rotates 45 degrees clockwise. Both gears are attached to pins that support the planet gears. In the figure below, you can see the tangential and axial gear mesh forces on a planetary gear train.
Another method used for calculating power loss in a planetary gear train is the use of an auto transmission. This type of gear provides balanced performance in both power efficiency and load capacity. Despite the complexities, this method provides a more accurate analysis of how the helix angle affects power loss in a planetary gear train. If you're interested in reducing the power loss of a planetary gear train, read on!
planetary gear train with spur gears
A planetary gearset is a type of mechanical drive system that uses spur gears that move in opposite directions within a plane. Spur gears are one of the more basic types of gears, as they don't require any specialty cuts or angles to work. Instead, spur gears use a complex tooth shape to determine where the teeth will make contact. This in turn, will determine the amount of power, torque, and speed they can produce.
A two-stage planetary gear train with spur gears is also possible to run at variable input speeds. For such a setup, a mathematical model of the gear train is developed. Simulation of the dynamic behaviour highlights the non-stationary effects, and the results are in good agreement with the experimental data. As the ratio of spur gears to spur gears is not constant, it is called a dedendum.
A planetary gear train with spur gears is a type of epicyclic gear train. In this case, spur gears run between gears that contain both internal and external teeth. The circumferential motion of the spur gears is analogous to the rotation of planets in the solar system. There are four main components of a planetary gear train. The planet gear is positioned inside the sun gear and rotates to transfer motion to the sun gear. The planet gears are mounted on a joint carrier that is connected to the output shaft.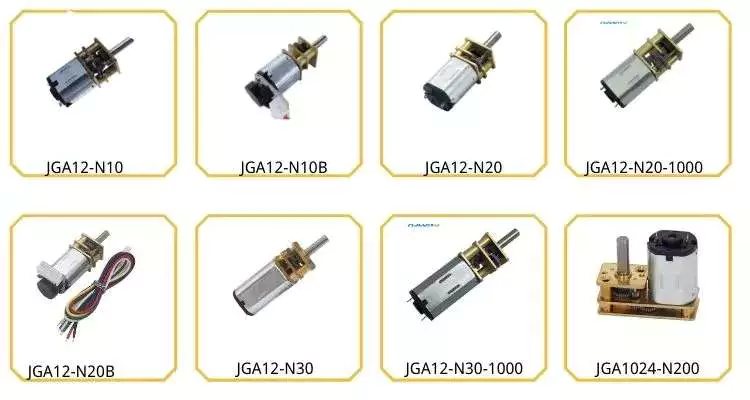 planetary gear train with helical gears
A planetary gear train with helical teeth is an extremely powerful transmission system that can provide high levels of power density. Helical gears are used to increase efficiency by providing a more efficient alternative to conventional worm gears. This type of transmission has the potential to improve the overall performance of a system, and its benefits extend far beyond the power density. But what makes this transmission system so appealing? What are the key factors to consider when designing this type of transmission system?
The most basic planetary train consists of the sun gear, planet gear, and ring gear elements. The number of planets varies, but the basic structure of planetary gears is similar. A simple planetary geartrain has the sun gear driving a carrier assembly. The number of planets can be as low as two or as high as six. A planetary gear train has a low mass inertia and is compact and reliable.
The mesh phase properties of a planetary gear train are particularly important in designing the profiles. Various parameters such as mesh phase difference and tooth profile modifications must be studied in depth in order to fully understand the dynamic characteristics of a PGT. These factors, together with others, determine the helical gears' performance. It is therefore essential to understand the mesh phase of a planetary gear train to design it effectively.